Carmel High School – Performing Arts Building & Media Arts Center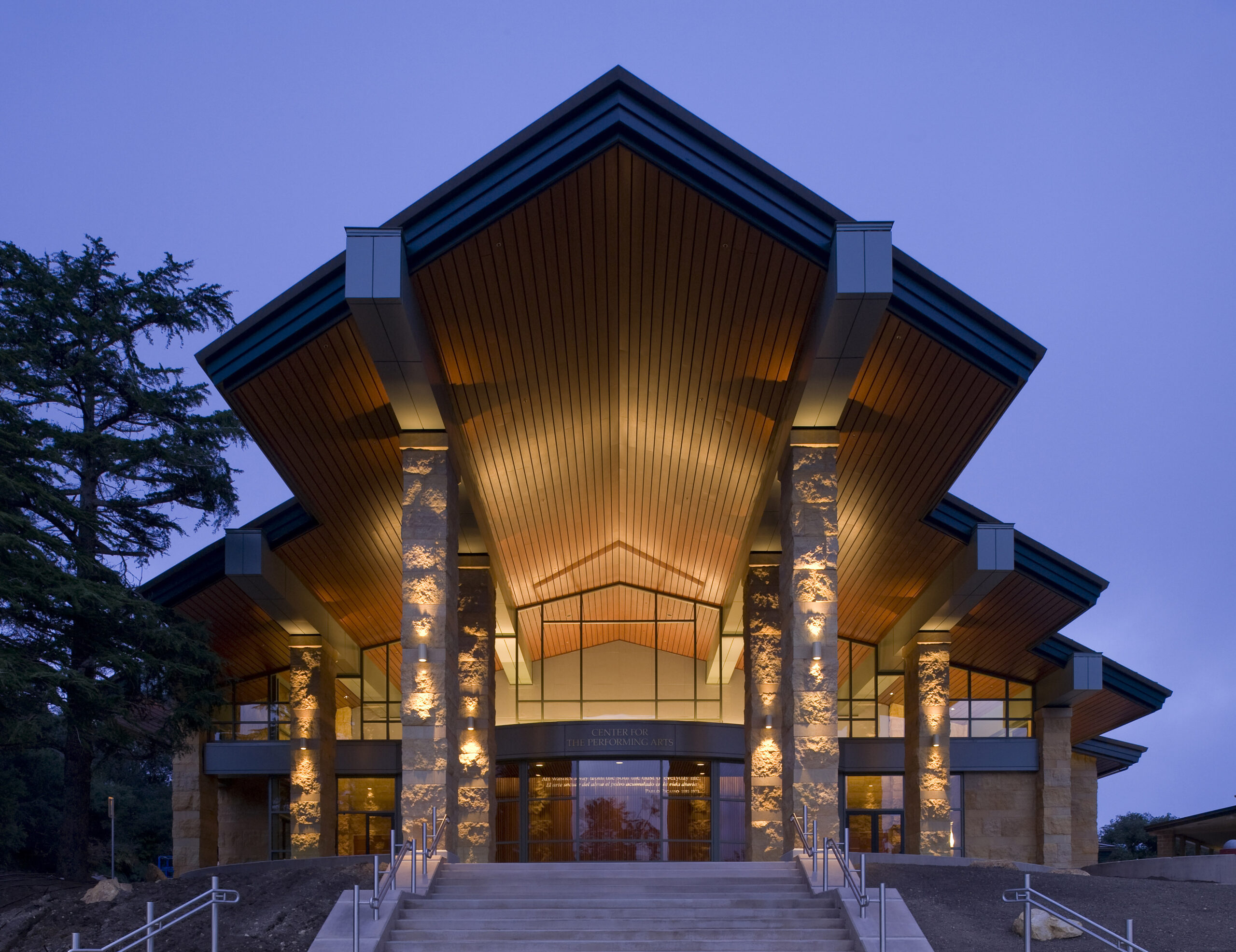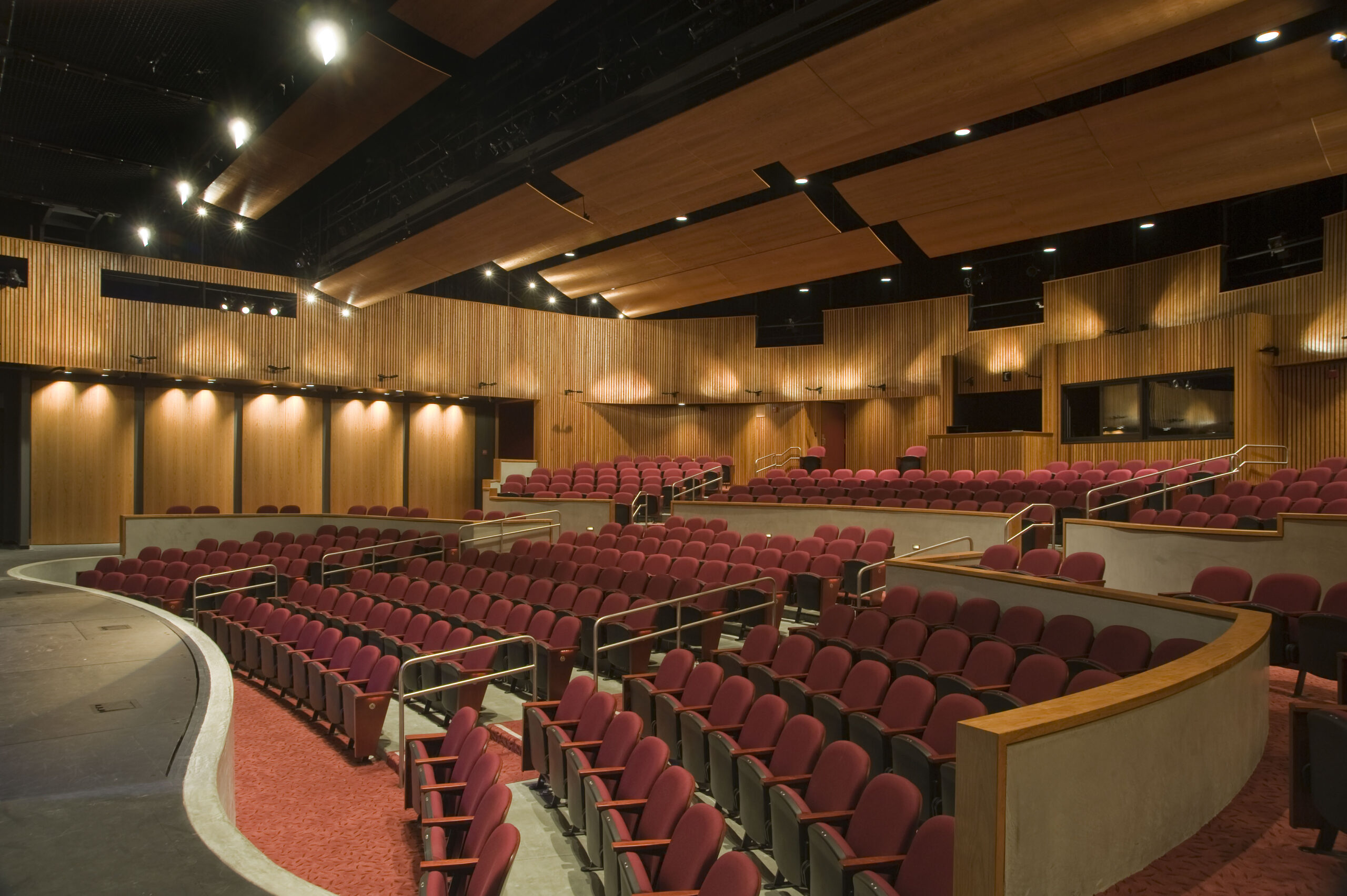 The Carmel High School campus is located on a State Highway that is highly visible to many thousands of travelers and commuters on a daily basis. The building site provided an opportunity to construct a landmark building to provide a permanent new identity for the campus and the Community. The deep roof overhangs, wide entry stairs and full height glazing present a powerful arrival experience and sense of drama appropriate for this building type. Entry and lobby materials include a rich palette of large limestone masonry units, cherry wood pre-finished metal panels and slate pavers.
The stone is a major aesthetic component of the Architectural expression of this building and is used on the full-height columns and walls of the formal entry plaza as well as interior walls in the lobby. The rough split face surfaces and large unit size help create an experience of monumentality, permanence and connection to nature. The stone color is consistent with the natural "Carmel Stone" found on the site and commonly used in retaining walls and walkways throughout the community. Wood is used on acoustically reflective ceiling 'clouds', adjustable wall panels, slatted walls and rail caps. The stage is provided with a tension grid which is safer for students then a fly loft and also reduces the overall height of the building. An orchestra pit is provided with a removable cover that allows expansion of the stage area. There is a working balcony all the way around the house with access to lighting and drapery allowing for variable acoustics.
AWARDS
2012 – California's Coalition for Adequate School Housing/the American Institute of Architects, California Council Leroy F. Greene Design Awards, Award of Excellence
"This Performing Arts and media center Manages to rise above the surrounding buildings by taking some of the same elements, material, texture and colors of the adjacent structures and mixing them up in a way that creates drama and spirit. This is a well executed way of fitting a large building into a very tight site. The overall feel evokes the regional Monterey Bay character providing visual warmth and fitting right into this environment. The materials are natural to the region and bring a level of sophistication to both the building and the campus. What can we say about a theater like this, other than BRAVO!" – CASH/AIACC Awards Jury
2011 – GraniteRock Signature of Excellence Awards Best of Show Award
Photography by Brett Drury Architectural Photography